I haven't written blogs in a long time and a lot has been going on both professionally and personally. One thing hasnt changed for me, my love of film. I recent had the chance to shoot a roll of Kodak Gold 120 through my Bronica ETRS and I wanted to share the results with you.


Camera: Bronica ETRS
Lens: Zenzanon 50mm 2.8
Film: Kodak Gold 200 120
Developing: Cinestill CS41 Home Kit
Scanning: Negative Supply 120 Starter Kit with Canon EOS-R, 100mm Macro FD Lens, Converted with Negative Lab Pro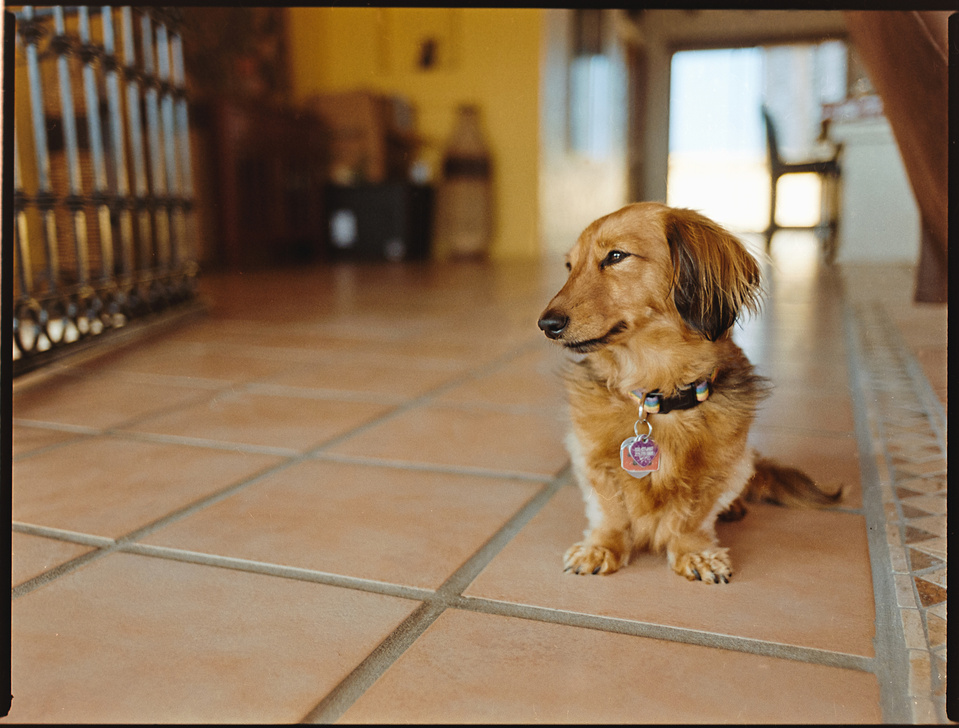 Daisy was patient with me as I kindly asked to take her portrait with the available light coming through the large windows on my terrace. She gave me a couple of looks before she walked way after smelling food in the kitchen. Her lovely brown coat played well with the brown and gold colors of our house. I enjoy monotone looks and this was was beautiful. When zooming into the image the detail produced by the film stock and the 50mm lens is wonderful for 645.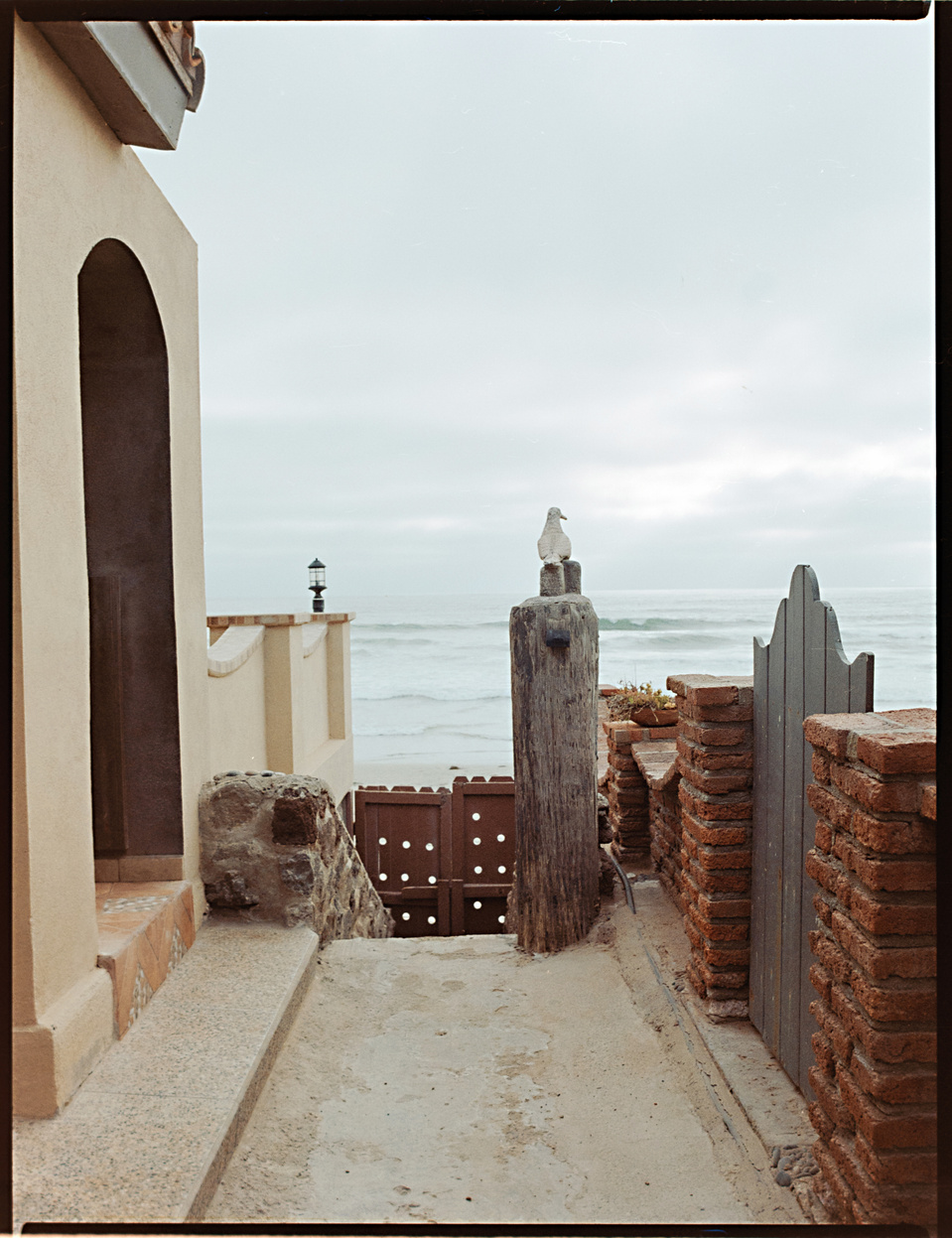 I walked around my neighborhood and photographed a couple of places while I walked down to the beach with my wife. After developing the photos, I noticed a warm tone to the images that I really enjoy. I think the grain structure with this film stock is wonderful and rivals Portra 400, especially at the price jumps we have seen with film across the board. The 50mm lens also has a beautiful way of rendering light. Normally I expose my film 1-2 stops over, but with this roll I shot it at box speed. At box speed I am getting such amazing dynamic range especially when scanning with a DSLR. Treating these as RAW files really is interesting because you can really push the negative. Color control, contrast, highlights are all micro manage through Lightroom. I am hoping that Negative Lab Pro will end up working with Capture One.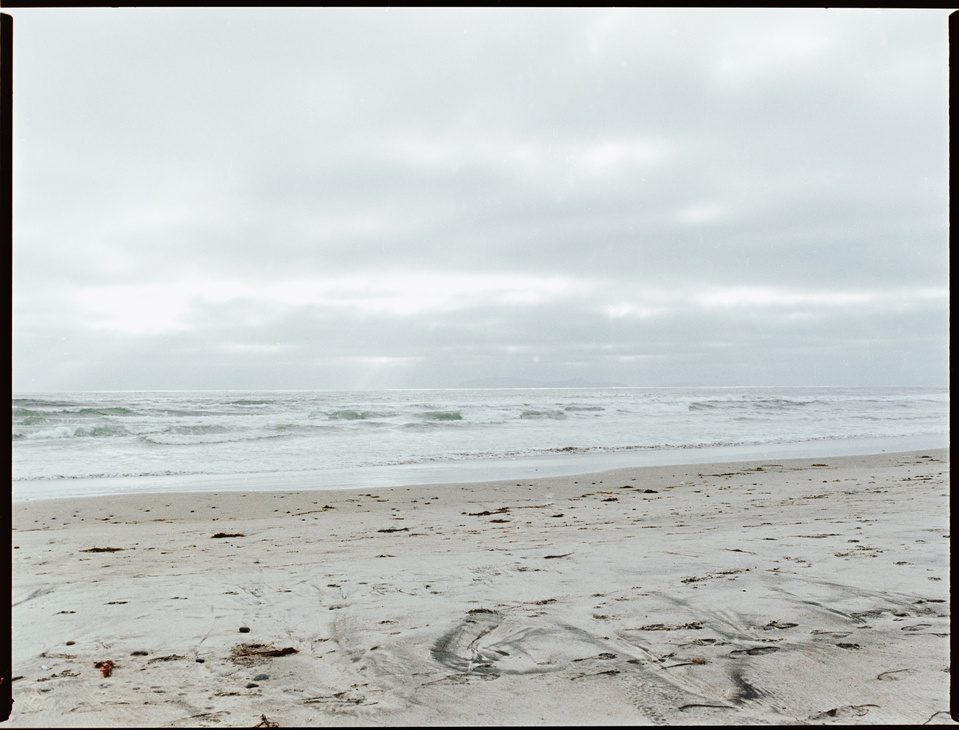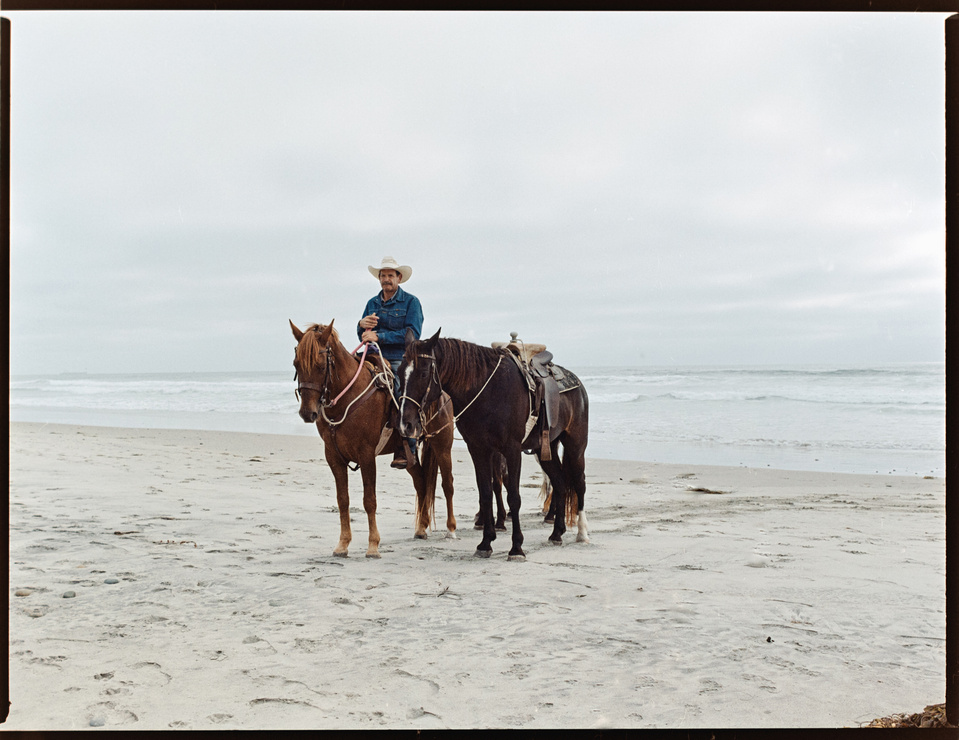 Shooting the beach is always fun and a beautiful experience. Not many people walk the beach where I live and it is almost private to my community. When testing the film stock a man with horses passed me by I asked to take his photograph with the horse. He was really excited and asked me to send the photos to his daughter. I ended up finding his daughter on Facebook and once these images were developed I sent her the images. I think these image came out lovely especially for a spontaneous moment like this.
I finished up the roll as we returned back to the house. I shot a couple of things around my terrace. The palm tree's texture was interesting and I wanted to see how well the film and lens combo rendered the detail. I think it came out great. The stone pot was on the edge of my terrace and I saw that it had some interesting texture. I wanted to test the depth of field of the 50mm 2.8 and I like the results. The bokeh is nice and not bad for a 645 and a 2.8 lens. I really enjoy this film stock and it rivals Kodak Portra 400. I am excited to see how this works with future projects and portraiture.